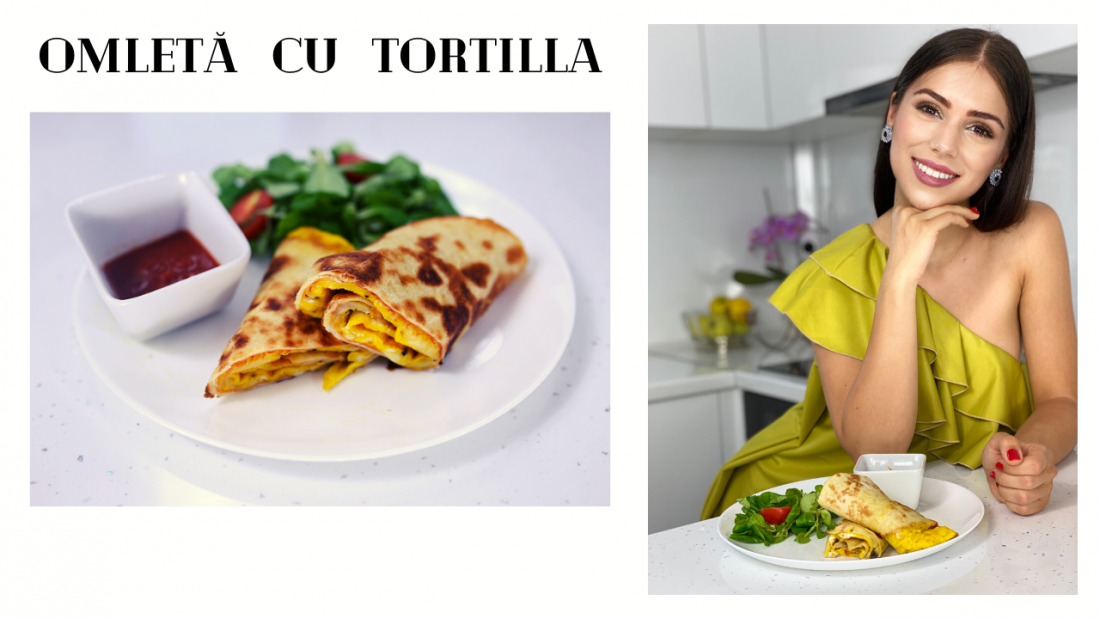 Tortilla Omlette (Quick and easy breakfast)
Hello my dear ones,
I know school has started and we don't have as much time to cook in the morning, but we know that Breakfast is the most important meal of the day.
Thus, I propose you a super delicious and consistent Breakfast idea: Omelet with Tortilla.
I guarantee everyone will love it!
Here is the filmed recipe, and below I give you all the details.
For a portion we will use:
One tortilla
Three eggs
cheese
Mushrooms (I used Champignon)
Tomato sauce
A pinch of salt
A pinch of pepper
The basis of this breakfast are eggs and tortillas, then with the toppings you can play to taste.
Heat the oil in the pan, beat the eggs like an omelet, add a pinch of salt and a pinch of pepper. Put the beaten eggs in the pan and let them cook for a minute. Meanwhile, grease a tortilla with tomato sauce and then put on top. We press it to stick to the eggs. After 2 minutes we turn it on the other side and put the toppings, I put cheese and Champignon mushrooms, but you can play with whatever you want (ham, cherry tomatoes or whatever you like and the tomato sauce on the Tortilla can be replaced with pesto). After another two minutes, take the Tortilla from the pan, roll it while it is hot, cut it in half and enjoy it with tomato sauce.
So simple and delicious!
Good appetite!
With love,
Cezara
If you liked the recipe, I invite you to subscribe to my Youtube channel.
See you next Wednesday!