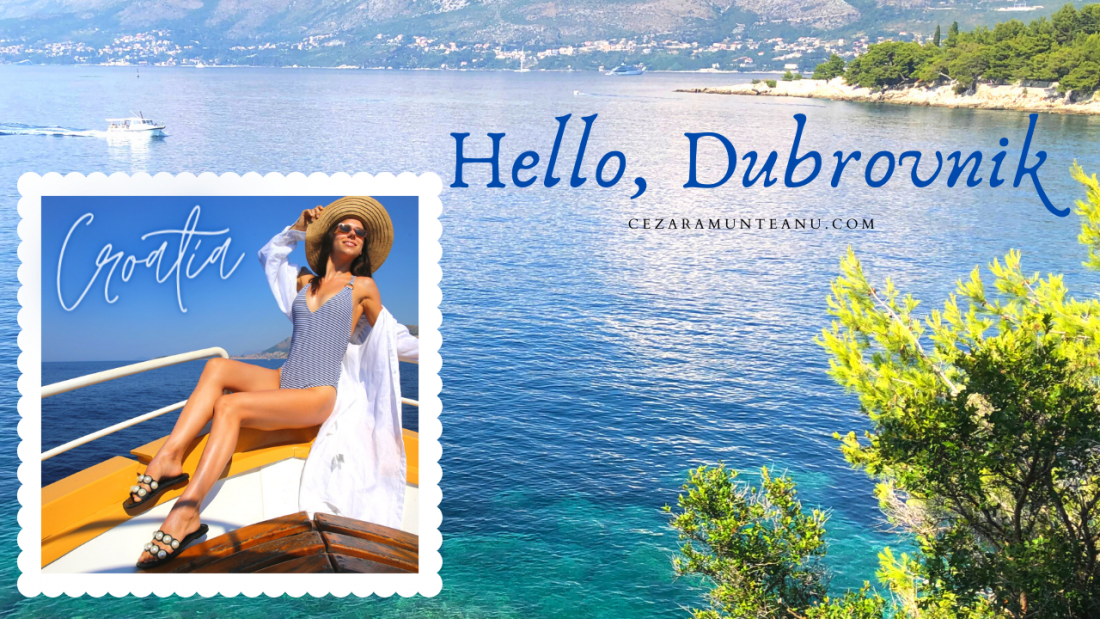 Walking through Dubrovnik, Croatia. King's Landing.
Hello, dear ones.
Here we come back this week with the 2nd part of our trip to Dubrovnik. Even though the weather is not so favorable for travel, we could not give up our long-awaited vacation.
More details about the Romania-Split route can be found in the previous article.
You have the Vlog about Dubrovnik here, and below I give you some written details.
From Split to Dubrovnik are about 3 hours drive, but we were so impressed by the scenery and what we saw that we could not help but stop and admire.
We finally arrived in the Magic of Dubrovnik, we stayed at the Hotel Croatia in Cavtat which is 18 km from Dubrovnik.
Cavtat is a small and chic resort, we really liked it. The hotel was also superb. It stretched over a fairly large property and offered us rocky beach, harbor beach, park, forest, restaurants with beautiful scenery. We also had a lot to explore around the Hotel.
Dubrovnik is simply charming, from Cavtat you could also reach Dubrovnik by boat (150 kuna / person round trip), but we were by car, so we preferred this option. There is no free parking in Dubrovnik, the price for an hour was 40 kuna, even if you parked near the fortress or further. So I advise you to insist on parking next to the fortress.
Dubrovnik is beautiful, I was impressed by the scenery, the sea, the atmosphere.
One day I made a day boat trip in which I had 3 stops on the islets. The price was 350 kuna / person with lunch and drink included in the price.
A dinner in Dubrovnik costs about 150 kuna / person, and a cup of ice cream 20 kuna / person.
You had the opportunity to climb the walls of the fortress, the price is 200 kuna per person, but we failed to do that because the program was until 19:00, and we thought it was until 19:30 (so it was the weekend). It is best to check the program carefully before visiting anything.
The sunsets in Dubrovnik are beautiful because the sun goes into the sea, the scenery is charming.
I was very pleasantly surprised and I can't wait to return to this wonderful place. The water is so crystal clear, I saw a starfish for the first time in my life. There are not many sandy beaches (they are only on islets), otherwise there are beaches with stones or rocks. If you go to the ones with stones, I recommend you to have water slippers because there are also sea urchins in the water.
Time passes quickly when you have a good time, I don't even know when this holiday passed, but it was gorgeous. I hope you like the pictures.
I invite you to subscribe to the youtube channel if you liked Vlog.
See you soon!