The art is happening at the Artists's nest and it is UAU
The art is happening.
At the "Artists's nest" the art is really happening. It is a place where the people are nourishing with art and they never get tired of doing it.
I had the luck to discover this place in a 'UAU' project. This is the name of our theater show that will have the premiere on 18th February.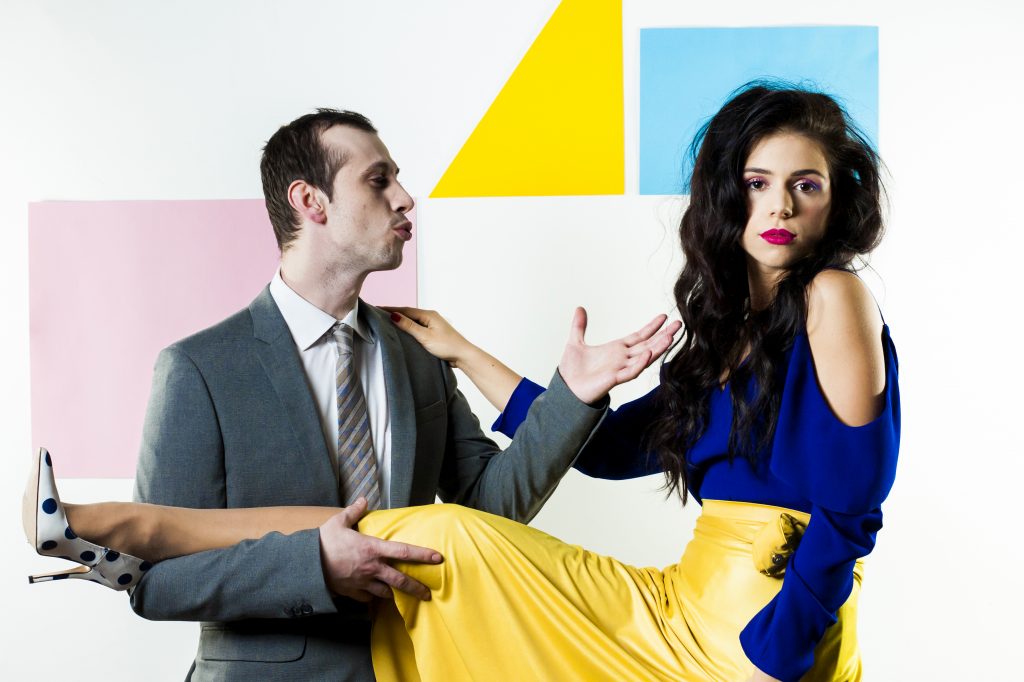 There's no place I rather be this week than Artists's nest, because we are going to play UAU everyday starting 18th February until 24th February, twice per night. Don't forget to make a reservation.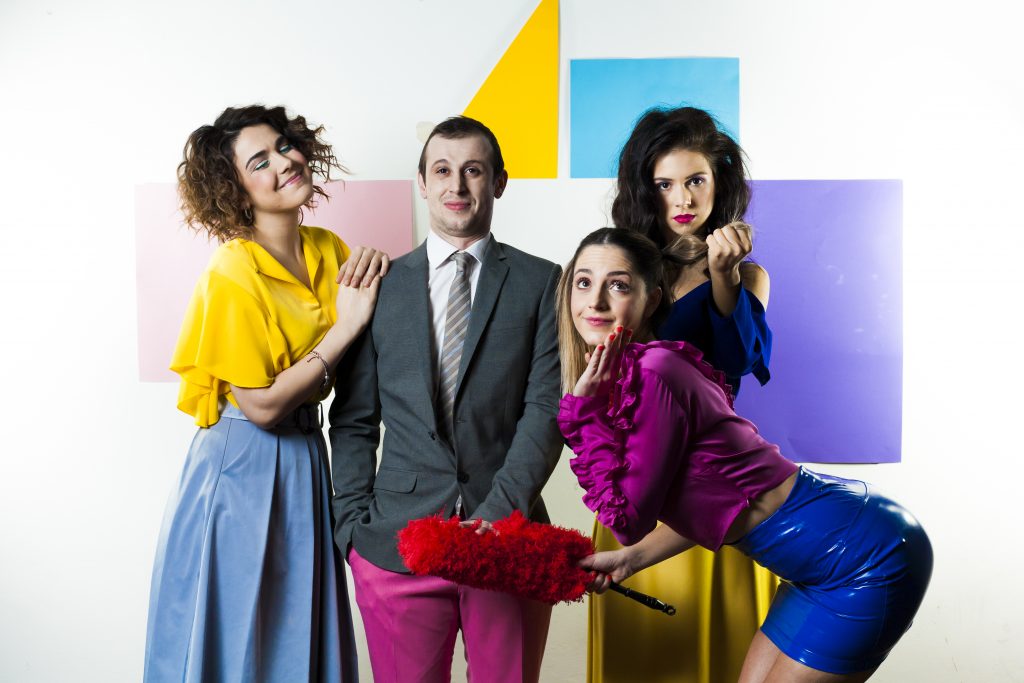 Besides the joy of working to as new theater play and character, I had the opportunity to meet on stage my dear colleagues, fact that made me so happy. Tesla generation rocks!  In this UAU theater show I'll be playing next to: Vlad Basarabescu, one of the first's members of artists's nest, Adrian Piciorea, Carla Mihai, Gloria Melu, Frederic Negrescu and Cătălin Gheorghiu.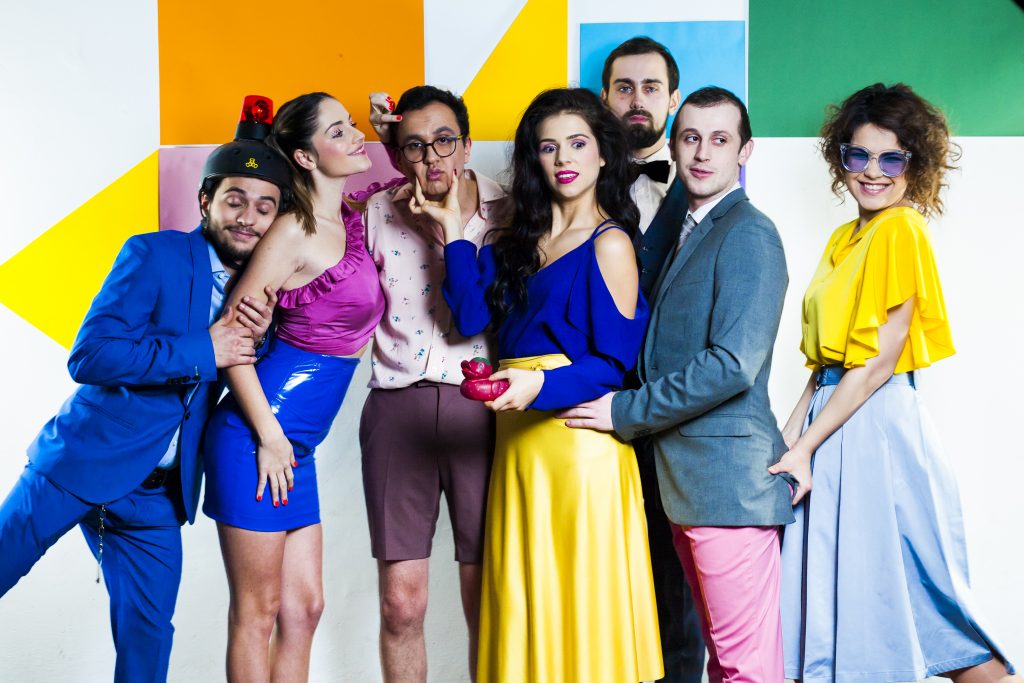 We are waiting for you every night to be UAU together.
Let me tell the story I discovered about this place, I heard some think, but now I can tell you what and how I felt being there.
Artists's nest is a dream that become come true 4 years ago and since then it grew up in one year like others in ten.
It started from a discussion in train between two young and ambitious dreamers: Victor Ţăpeanu and Vlad. Victor could not pull out of his head an idea, to bring an european form of theater that he discovered in Copenhaga in Romania. This assumes to play during 30 days in a row the same theater show. From this they arrived to the idea of 300 days of theater! And this is how Artists's nest was born. They also took Frederic Negrescu in their "nest". So, the first theater show of Artists's nest was out, ready to be played, named " Cine sapă groapa". Vlad confessed that at the begging was very hard to find a place to play every day. Sometimes they didn't have any idea where the show is going to take place. They just found an empty room in their University and then took the public with them and that was. Like that is happened. "Too much good will hurt you" because you don't have the opportunity to improve yourself. This is what Vlad told me. It looks like all the difficulties helped them grew so fast and discover this amazing place that now is the house of the nest of the nest. They made this place to be of their own, it is personalized, once you enter in this space you can fell the good vibes inside and you can see the prints that all of them have left.
The Artist's nest is a place where everything works perfect, everyone knows what they have to do and they do it with all the love. The people that are working with joy and love can move the mountains and this is what they do, every time the mountains are bigger and bigger but they are successful in what are doing. As I said earlier this place has a special vibration and you can feel it. Each one of the members of the nest worked very hard to make this community to be what it is today. Here you can see a theater play every night. This amazing people find enough energy to play twice shows each evening, I really don't know how they can do that, but I admire them. Furthermore, they offer free access at the shows, so if you can't afford to buy a tickets it is fine, only if you can afford you are invited to donate to support their artistic act.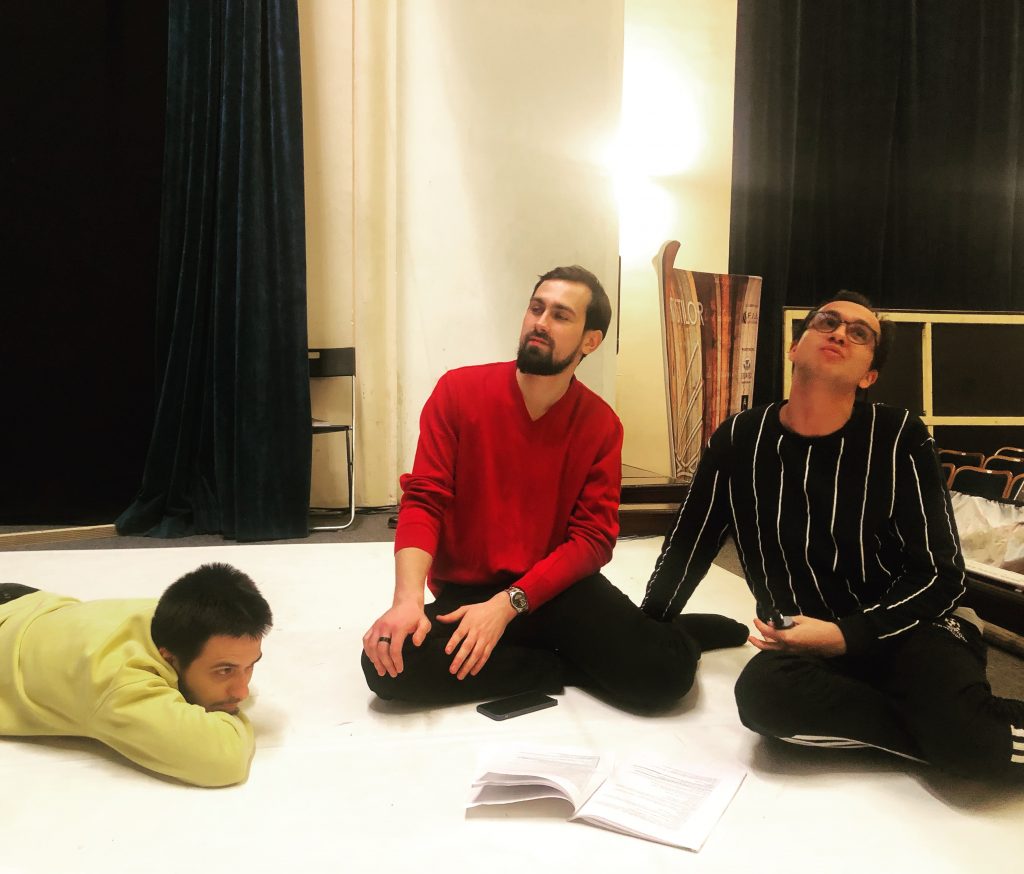 Once you are a member of the nest you have many responsibilities, you can't do just one thing it is a perfect order of what they have to do. Practically, they take care of everything: shows, costumes, scenography, sound design, photos and so on.
For example for this play Eliza Teofănescu which is an actress at the artists's nest realized the scenography. Vlad confess that when they talked about this the ideas just come and they started drawing it on its own floor. Because when the creativity comes nothing can stop them. It is wonderful that they are limitless, they are not following only one way, but they're experience many arts.
In all this period that I worked here I always been around people that are very nice and kind and always ready to help you with anything you might need. Unfortunately, I didn't have the chance to find out the story of all of them, but there was a nice, little redhead girl that always took my attention, Ilse Muller. I was very curios what made her to come here and to be part of the nest. What kind of "bacteria" is here because if you are coming once you want to come back or to be part of it. I was surprised to find out that she is only 17 years old, she's in high school and even though she had a lot to do for school the most of the time she is spending at the nest.  Why? Because this is the space where she is learning the most, she learns about life but also about a lot of stuff that are useful at school. The nest gives her wish to want to be a better person, to find out more, to expand her horizons. Why she wanted to be part of this community? When she came at the nest like a simple spectator she felt in love with them. She wanted to be part of that because sometimes you just feel that you belong to a certain place. She wanted to help them to make that magic happen.
This universe is perfectly working because of 30 people that are taking care of it and means "Artist's nest". No matter where they are going through the world, they are always coming back home. I really encourage you to come and see this amazing people that are working so hard every day just to bring art in your life.
Photo credits: Liviu Buzăţel